As a towel product manufacturer from China, we treat environmental protection as the theme.
We provide our members with the latest designsof all kinds of sports&cooling towel on the market eve quarter.
We Help the client achieve the desired design.
Make evey effort to develop towel products with customers.
Recycled.
From Recycled materials to beautiful innovative towels.
The yarn is made from recycled plastic bottles, making it more environmentally friendly.
With environmental protection certificate -GRS certificate.

What does a ton of recycled
PET yarn come from?
Qualification certificate of IVY.
Wuxi IVY Textile Ltd. is an OEM&ODM textile manufacturer specialized in the field of research, development, production and sales of functional towels and bandana. Our main products include but not limited to Beach towel, Sport towel, Golf towel, Bath towel, Bandana, and other Towels.
GOLF
1. quick dry 2. portable
Special towel for golfing to clean golf clubs, golf balls, etc. You can also add magnets or ball markers to the towel, etc. Use your creativity and let's make it happen ~

Yoga
1.super absorb sweat 2.quick dry
3.portable 4.anti-slip
The mat can be used when doing yoga, with the advantages of sweat absorption, non-slip.
BODYBUILDING
1.super absorb sweat 2.quick dry 3.portable 4.Instant cooling down 5.light weight
A towel that cools down quickly, especially on hot summer days or during intense exercise.
Bath towel
1.super absorb water 2.soft 3.skin friendly
Bath towels are available in both household and hotel types,100% cotton material is skin-friendly and highly absorbent.
BEACH LEISURE
1.soft 2.sand free 3.light weight
The towels used on the beach are super absorbent, quick-drying and sand free.A wide variety of material options are available to you, such as:suede、waffle、cotton and so on.
Beach Poncho
1.soft 2.sand free 3.light weight
Beach poncho are used to change clothes on crowded beaches, or Slip over your shoulders to keep warm and dry yourself off.

Sport Towel
1.quick dry. 2.portable 3.soft 4.super absorb sweat 5.light weight
The towel that can be used during exercise and will be very useful when running, hiking or cycling and other sports. Features quick drying and antibacterial properties.
Bandana
1.skin friendly 2.quick dry 3.light weight 4.breathable 4-way 5.Uv protection
Multi-functional neck gaiter, a variety of different styles to choose from, summer models breathable, sun protection, winter models warm, windproof.
Innovate.
New product development.
Have a professional quality inspection department, strict production of each product.
Have our own research and development team and will continue to introduce new and new functional products evey month.
Offer the most competitive price for large purchase orders.
Cooperation.
We Help customers, and grow with customers.
Create customer value and help customers succeed
Our sports towel has received accolades from around the world thanks to its superior technology, exceptional quality, and professional service. It has been a shining success in numerous domestic and international businesses.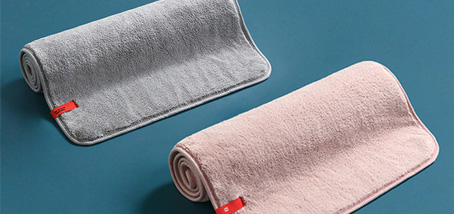 It is believed that as more and more people like sports, everyone is already familiar with the existence of a cold felt towel in the …