Introducing the Golf towel with hook: the ultimate golfing accessory
Crafted from the most popular material among golfers, the microfiber waffle, this unique and practical towel is designed to enhance your golfing experience.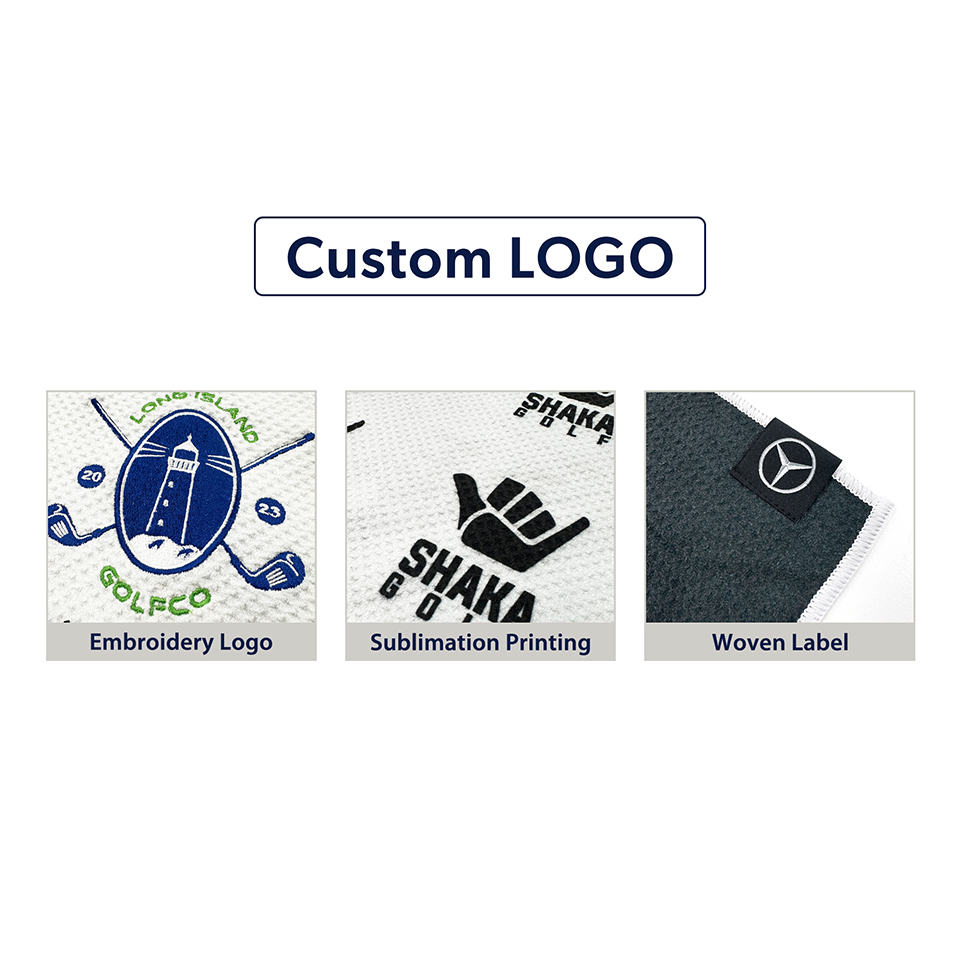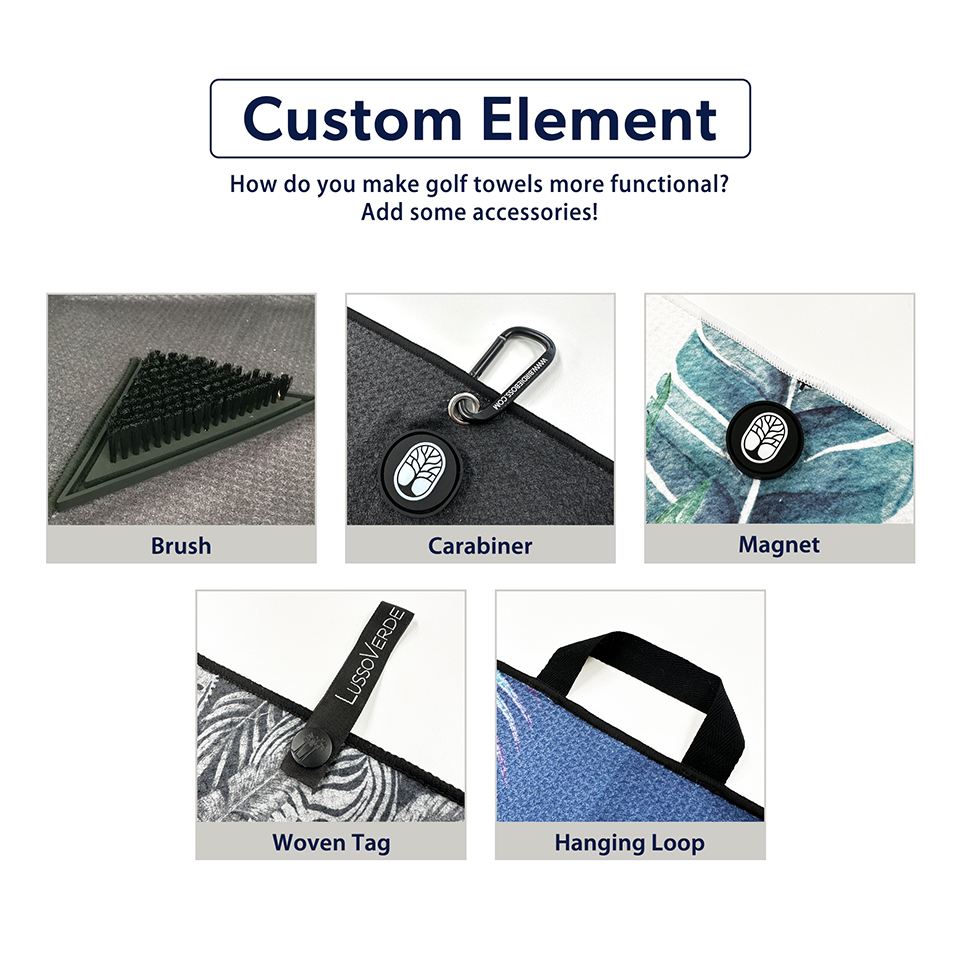 The Golf towel with hook is made from a high-quality microfiber material known for its exceptional absorbency, softness, and durability. The waffle-textured fabric not only feels plush against the skin, but also dries quickly to keep you comfortable in a range of weather conditions.
One of the standout features of the Golf towel with hook is its convenient hook design. The small hook allows you to easily attach the towel to the loop of your golf bag, keeping it securely in place and within easy reach. This eliminates the need to carry the towel in your hand or stuff it in your pocket, providing maximum convenience and flexibility on the golf course.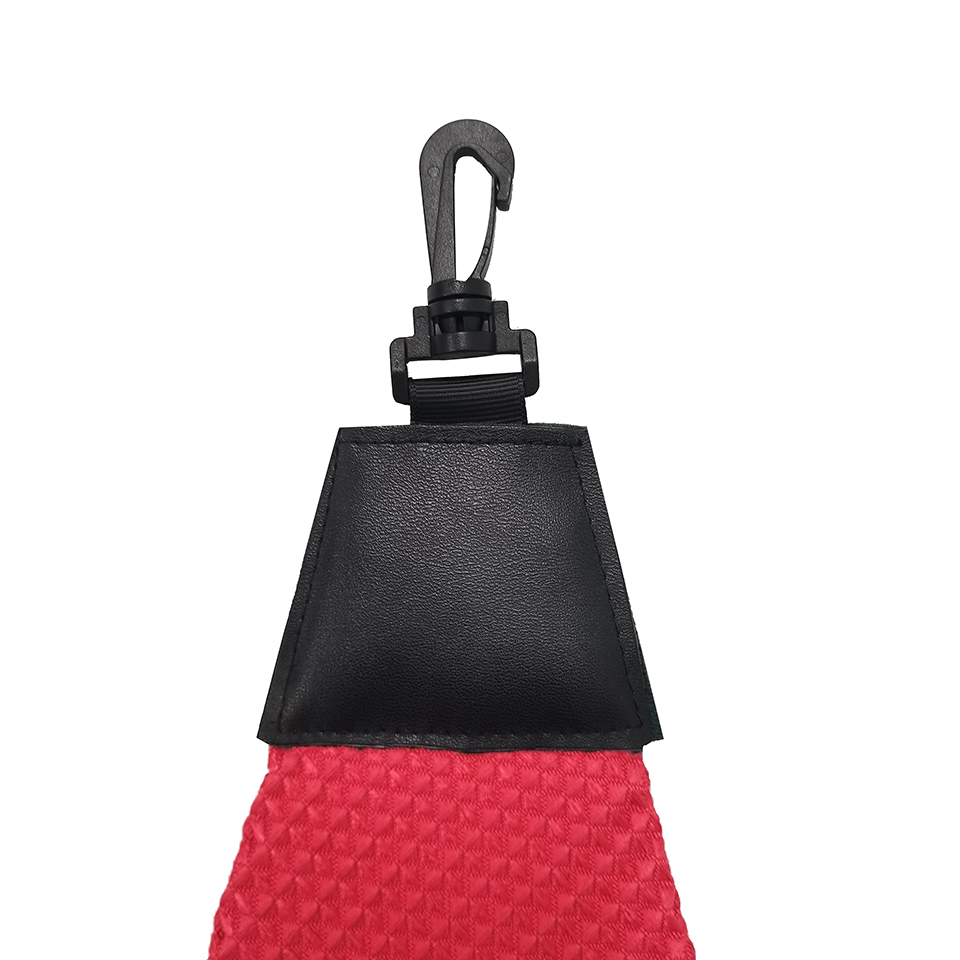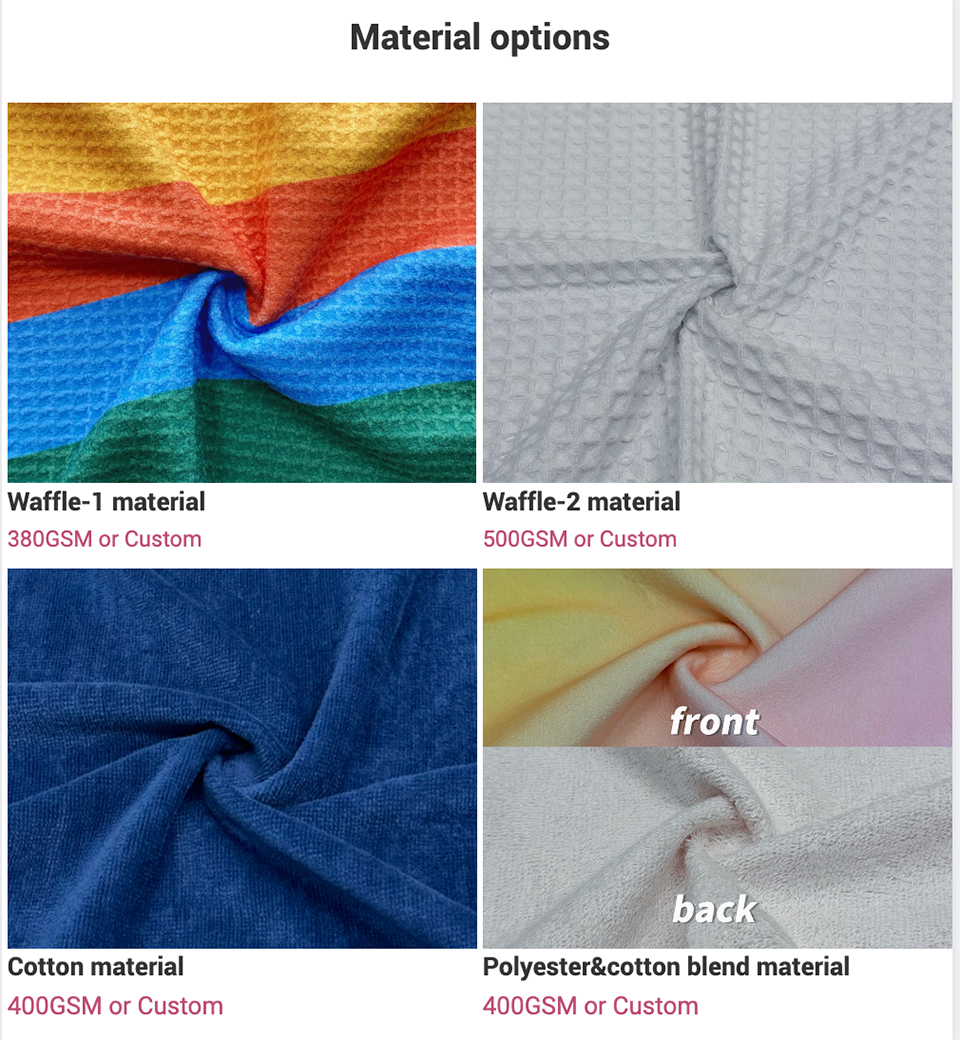 In addition to its practical design, the Golf towel with hook offers a range of customization options to personalize it according to your preferences. You can choose from a range of colors, patterns, and logos to add a unique touch to your towel and promote your brand or personal identity. This level of customization not only makes your towel more personal and unique, but also enhances brand recognition and loyalty among your customers.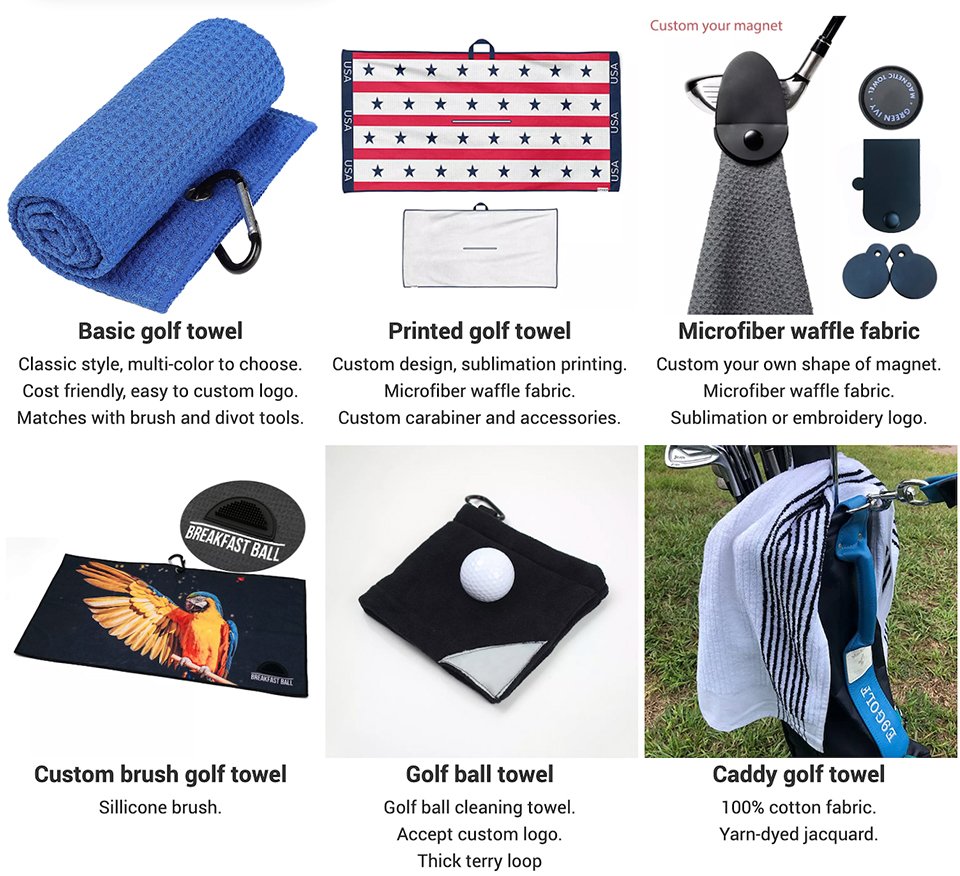 The Golf towel with hook is the perfect complement to any golfing ensemble. It's a must-have for anyone who wants to stay clean, dry, and comfortable while engaging in their favorite golfing activities. With its microfiber waffle material, convenient hook design, and customization options, the Golf towel with hook offers unparalleled value to golfers.
If you're a golfer looking for the ultimate towel experience, order your Golf towel with hook today. Contact our team for more information or to discuss your customization options. Let our quality products enhance your golfing adventure!