Improving Golf with the Help of a Brush: Why the Golf Towel with Brush is the Perfect Choice
This unique product combines the functionality golf towels with the added benefit of a brush, making it the ultimate choice for your next golfing adventure.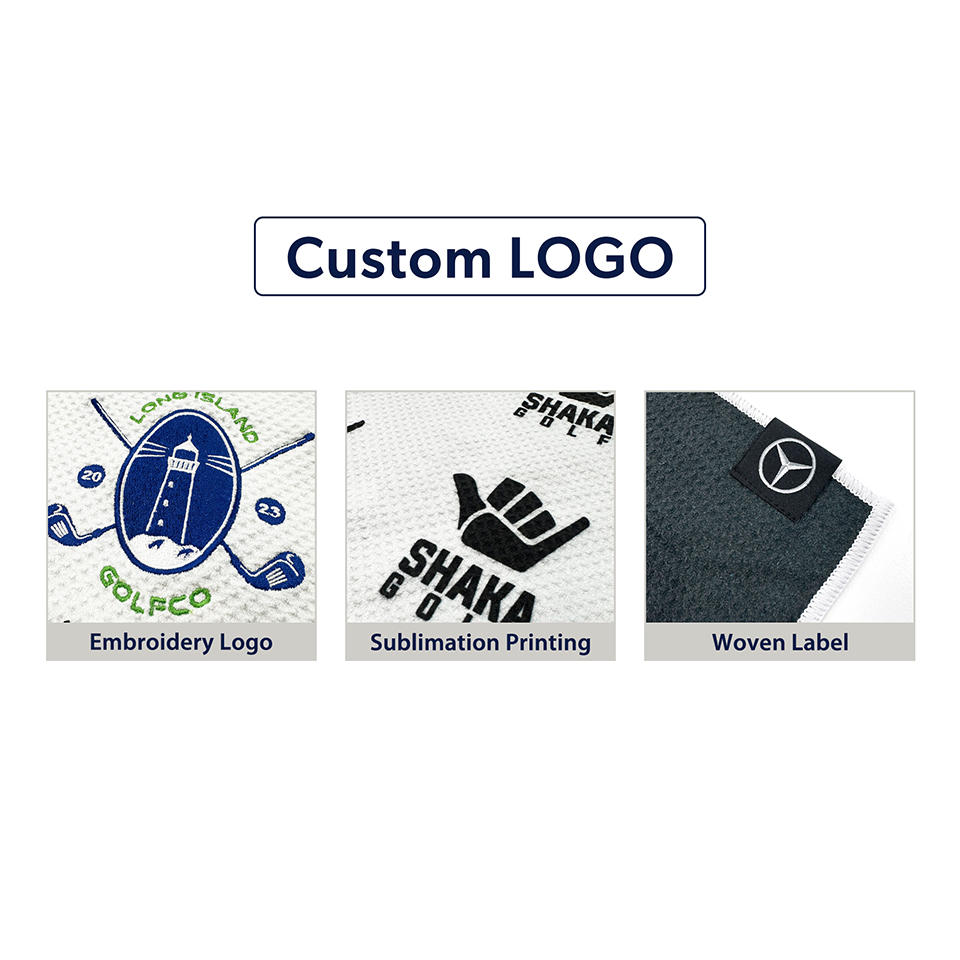 Here are just a few of the many benefits of our golf towel with brush:
Improved Cleanliness: The brush on our golf towel makes it easy to clean any dirt, grass, or other debris from your golf equipment, ensuring a clean and smooth surface every time.
Durable Material: Our golf towel is constructed from high-quality materials that are designed to withstand the elements and frequent use. The towel fabric is soft and absorbent, while the brush is sturdy and durable.
Easy to Carry: The golf towel with brush features a convenient carrying handle, making it easy to transport the towel and your other essentials from one location to another.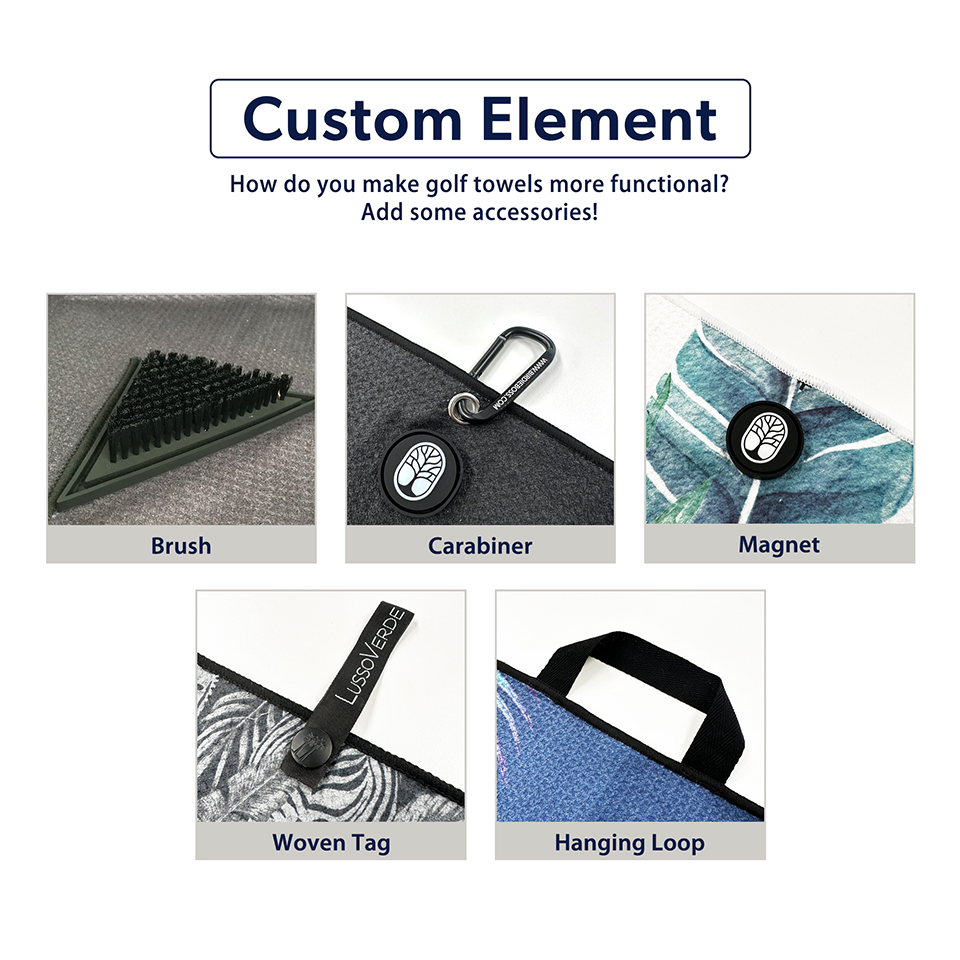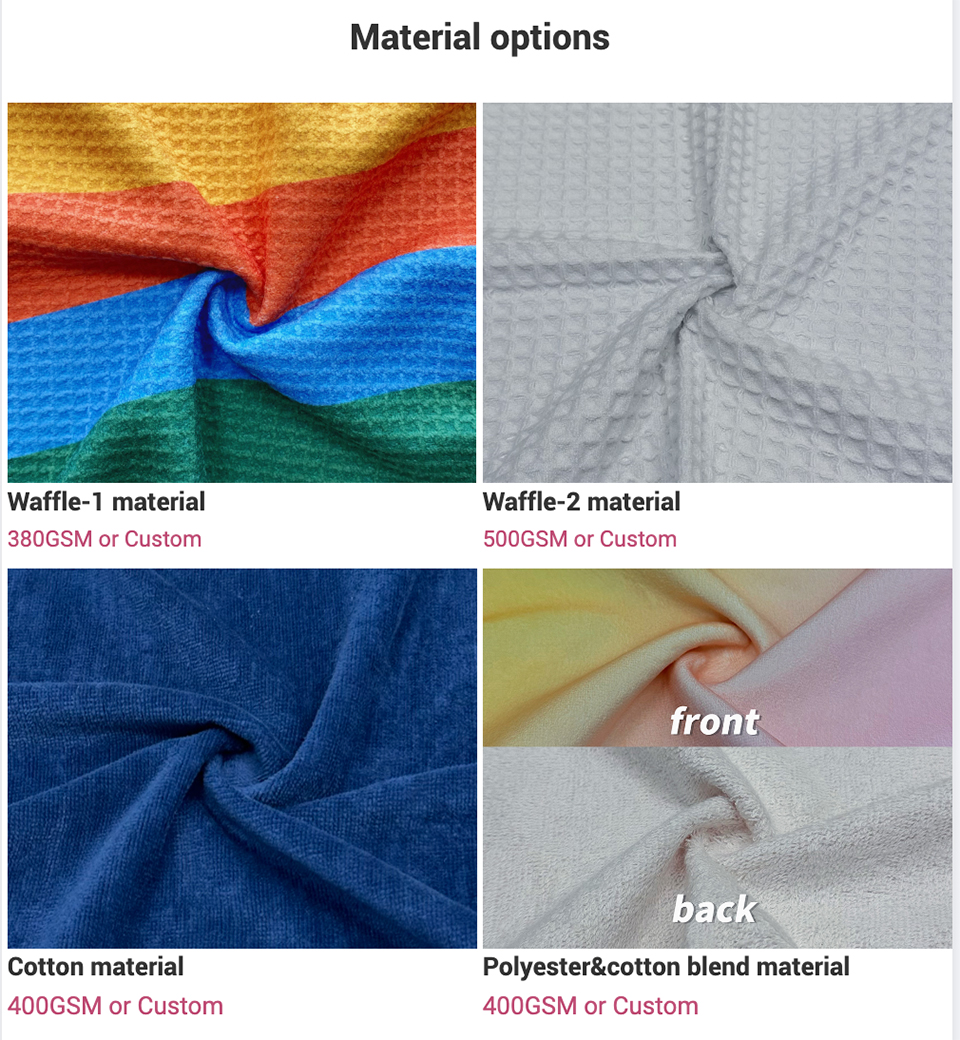 Versatile and Practical: The brush on our golf towel can also be used to clean other items, such as golf shoes, balls, clubs, etc., extending its usefulness beyond just cleaning the golf towel itself.
Customizable: Want to add your own personal touch? We offer customization options for our golf towel, allowing you to personalize it with your logo, message, or even favorite design for a unique gift or promotional item.
So why wait? Order your custom golf towel with brush today and take your golf game to new heights! Contact our team for more information or to discuss your customization options.