Introduction
For brands seeking to deliver a delightful summer experience through branding and gifting, a high-quality beach towel paired with a coordinating printed gift box creates a eye-catching complete set that makes a memorable impact. This article will explore the features and benefits of customizing upscale beach towels with gift box into an integrated summer gift set.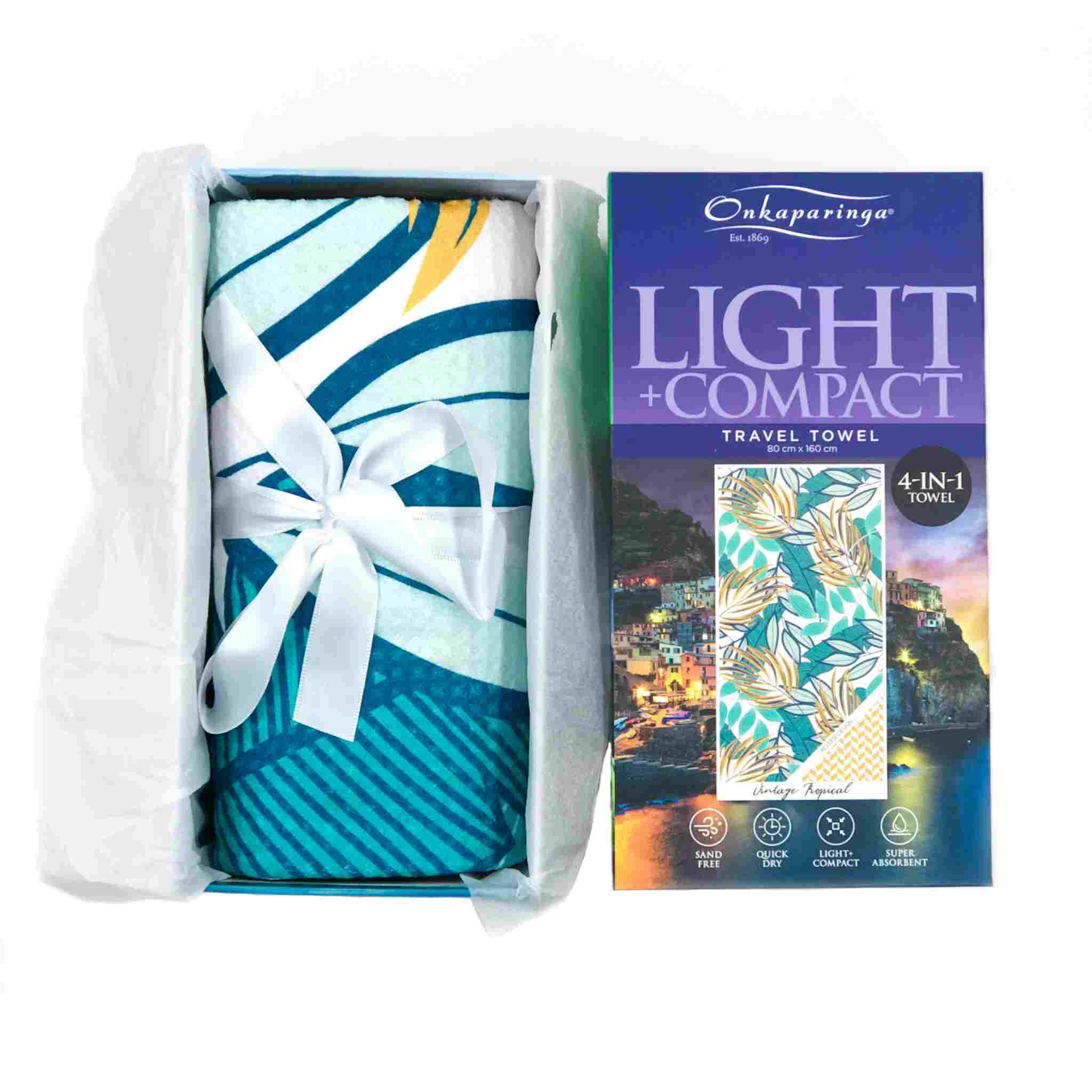 OversizedLuxurious Beach Towels
Popular premium materials like 100% cotton velour or soft combed cotton in weights between 400-600 GSM provide comforting thickness, breathability, and absorbency. The ample surface dries the entire body while retaining softness even after repeated laundering.
Choose white for a crisp clean look or pastel colors like aqua that feel quintessentially summery and coordinate with swimsuit hues. Monogrammed names, logos, or slogans in corresponding shades embroider the center for personalization. Oversized dimensions allow wrapped coverage while minimizing repositioning. Hem the edges with delicate ornamental fringe trimming for an upscale resort aesthetic. Determine ideal proportions based on user heights to ensure full wrap coverage.
Durable and Quick-Drying Beach Towel Fabrics
For outdoor use, utilize quick-drying polyester beach towels with gift box fabrics that shed water and dry rapidly after swimming versus longer-drying cotton. Look for materials like microfiber polyester suede velour and polyester terry with soft textures but rugged durability. Supima cotton terry offers a natural fiber able to withstand sun and chlorine while wicking away moisture. Blends like cotton/polyester provide the best of both fiber worlds.
Performance-focused compositions resist mold, mildew, and fading in sun and saltwater. Dense loops or filament microfibers maximize plush comfort with lightweight portability. Prioritize quick dry functionality so towels ready to wrap after water activities versus staying damply soaked.
Stylish Printed Beach Towel Designs
Commission professional designers to create all-over patterns or hems in exciting contemporary looks. Consider richly colored botanical/floral prints as classics. Watercolor gradients and ombre bands add unconventional style. Geometric patterns woven along borders becomefocal points. Visually texture towels with bohemian motifs or abstract compositions. Don't overlook photograph prints for coastal vistas. Limit designs to 2-4 spot colors for cost control. All-over digitally printed photorealism exceeds cost expectations. Leverage great design to delight recipients instead of generic lookalike towels.
Coordinated Custom Printed Gift Boxes
Pair premium beach towels with gift box printed rigid gift box for an impressive complete summer set. Vertical two-piece rigid boxes allow showcasing towels folded vertically while protecting them during shipping. Design coordinating graphics between the towel and box – consider complementary themes or colors.
For embellishment, utilize techniques like foil stamping logos and embossing decorative elements on box lids. The boxes become beautiful presentations to excite recipients before even viewing towels. Window cutouts with acetate reveal a peek at towels inside. Consider colored tissue paper complementary to towel hues to line boxes. Photos, slogans, quotes printed inside box lids convey brand messages. Through coordinated packaging, transform towels into gifts.
The Perfect Gift
Looking for a memorable gift that embodies the spirit of leisure and luxury? Look no further. Our Beach Towel with Gift Box is the ideal present for beach enthusiasts, sunseekers, and anyone who appreciates the finer things in life. Whether it's a birthday, anniversary, or any other special occasion, this gift is sure to make a lasting impression.
Durable and Easy to Maintain
We understand that beach days can sometimes get a bit messy, but worry not. Our beach towels with gift box is not only a marvel of comfort but also of durability. It's designed to withstand the elements, ensuring that it remains your faithful companion through countless seaside adventures. And when the day is done, simply toss it in the washing machine for easy cleaning.
Unwrap the Luxury
Every element of our Beach Towel with Gift Box, from its sumptuous texture to its exquisite design, is a testament to our commitment to providing you with the best. Unwrap the gift box and unveil the luxury within – a world of comfort, relaxation, and style that will redefine your beach outings.
The Complete Beach Set Gift Experience
Together, oversized ultra-soft towels paired with fully branded matching packaging create beach sets that feel elegantly gift-ready. Recipients first unwrap intriguing printed boxes hinting at luxury inside. Opening the custom packages reveals plush full-size towels welcoming use. Keeping both box and towel offers a lasting memory of the summer gift. The combination of premium towel and decorative coordinating box makes a gift set delivering a complete beach experience and lasting brand impression.
Contact us to design fully customized beach towels with gift box purpose-built for your audience and gifting goals. Our experts handle all creative design, sourcing, production and logistics for swift delivering of integrated summer sets on time and budget. Discover the positive impacts achievable through coordinated custom towel and packaging sets this beach season!
Related Products