Introduction
Among all beach towel varieties worldwide, traditional hand-woven Turkish beach towels reign supreme in providing an unmatched combination of aesthetics, quality, and heritage craftsmanship. This article will explore why artisanal Turkish beach towels manufactured by generations-old techniques deliver a luxury beach experience unachievable through ordinary bath towels or mainstream beach towels.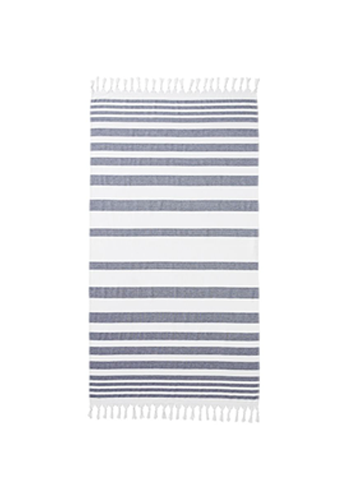 Characteristics
Density and Softness from Time-Honored Cotton
It starts with the cotton itself. Turkish beach towels use extra-long staple Aegean cotton prized for its softness and absorption. The cotton is hand-picked and hand-spun to gently draw out fine long fibers while retaining softness. Traditional Turkish looms utilize these premium cotton yarns to produce densely woven, plush hand-towels.
The substantial surface area coupled with dense woven loops results in an indulgently thick. This lends a noticeably luxurious hand-feel compared to regular thin bath towels. The density also maximizes absorbency while the soft cotton gently dries skin. For those seeking the ultimate in comfort and softness next to skin, traditional Turkish beach towels deliver.
Vibrant Colors and Patterns
Beyond the exceptionally soft feel, Turkish beach towels dazzle with gorgeous traditional patterns and vibrant colors applied through natural plant-based dyes. Common motifs include:
Intricate tribal motifs like the ancient evil eye known to ward off bad spirits
Warm geometric patterns such as Stars of Anatolia for good fortune
Stylized representations of nature including flowers and butterflies
Turkish cultural symbols like the Crescent moon and traditional vases
Brilliant jewel tones, rich honey golds, and deep marine blues reflect the surrounding Mediterranean hues.
Together with intricate designs, the lively hues differentiate fine Turkish towels from common solid-colored bath towels. The colors remain luminously fade-resistant thanks to expert dyeing methods.
Premium Natural Materials
Turkish beach towels utilize only natural breathable fibers and dyes with no chemical finishes that compromise luxury. The 100% hand-spun Turkish cotton offers superior next-to-skin comfort over synthetic quick-dry fabrics. Natural plant dyes like indigo and madder root create deep persistent colors unmatched by synthetic pigments. And the lack of chemical finishes preserves the cotton's welcoming softness through years of washing.
For those seeking a pure luxury all-natural beach experience without modern synthetics or chemicals, traditionally made Turkish cotton towels deliver.
Heirloom Quality Construction
While mass-produced beach towels last one season, artisanal Turkish towels are built to become family treasures. The dense hand-tied tassels exemplify incredible workmanship. Double-stitched hems reflect precision rarely seen today. And durable, colorfast materials withstand generations of use when properly cared for. Taken on trips and passed down through families, the heirloom towels become nostalgic mementos reminding of joyful beach days together.
A Tradition of Excellence
Turkish beach towels, also known as peshtemals or hammam towels, have been an integral part of Turkish culture for generations. They have been used in traditional Turkish baths (hammams) for their remarkable absorbency and quick-drying properties. This tradition has evolved, and today, Turkish beach towels have found their place on beaches and pool decks around the world.
Unparalleled Multi-Use Functionality
A standout characteristic of Turkish beach towels is their versatility beyond just beach use. Their lightweight cotton construction and compact size when folded make them easy to pack and handy for diverse activities. Use them as picnic blankets in the park, chic shawls during breezy sunsets, throw blankets at home, and more. Their adaptability effortlessly aligns with varied needs for people on the move.
Ultimate Softness Against Skin
Woven from premium long-staple Turkish cotton yarns, the towels deliver exceptional soft comfort that feels gentle and soothing against skin. The plush hand-spun fabric cradles the body during lounging and drying with cloud-like smoothness. Its calming touch enhances relaxation and contentment during beach escapes. The time-perfected cotton creates a rich sensory experience.
Stylish Artistic Designs
Turkish beach towels blend function with inspiring artistry through their elaborate hand-woven patterns, vibrant natural plant dye colors, and charming motifs. Designs take inspiration from Turkish culture, nature, and textile heritage ranging from classic geometric stripes to vivid evil eye symbols. With numerous aesthetics, there is a stylish towel look aligning with any personality or decor taste. The towels elevate beyond basic utility.
Lasting Beauty and Durability
Belying their delicate beauty, Turkish beach towels demonstrate remarkable longevity and everyday durability. Their all-natural fibers become even softer and more lustrous with repeated use and washing. With proper care, they develop character over time, becoming cherished lifelong companions for beach adventures and beyond. While visually stunning, the towels withstand rigorous daily use thanks to their premium quality.
When only the finest beach towel will do, hand-woven Turkish cotton towels provide an unmatched combination of indulgent luxury, vibrant beauty, cultural heritage, and heirloom longevity. Their time-honored qualities create lifelong memories. Let Turkey's towel-making mastery pamper you in paradise.
Related Products